Cabinet configurator for manufacturers
Sliding door closets, closet frames and divider doors design tool
We have collected all the most essential features to this tool to make designin experience fast and smooth. We always tailor the tool to match the customer's products and features.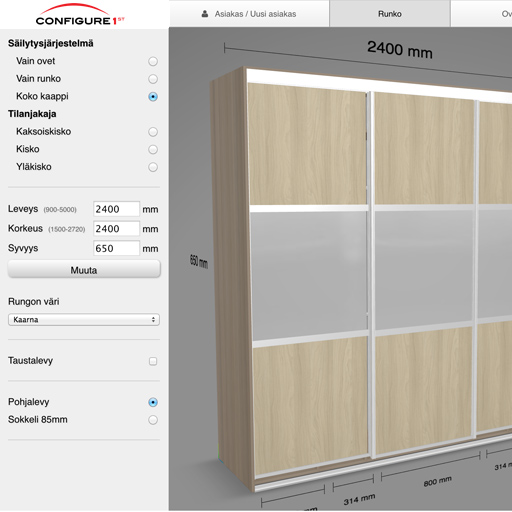 Sliding Door Cabinet
Only sliding doors
Only frame and shelves
Room divider doors
Define measures and parts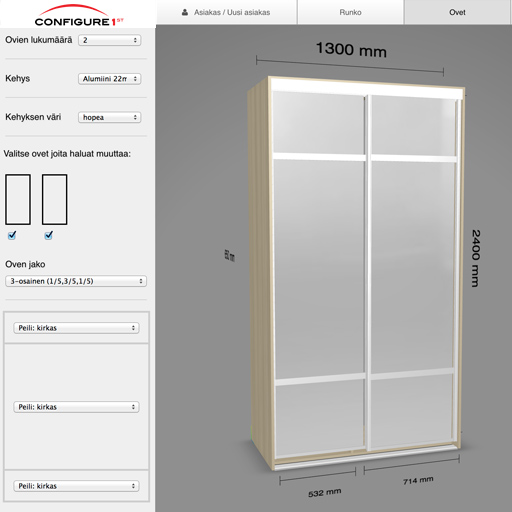 Amount of doors
Frames and colours
Choose door materials and colors
Set middle frames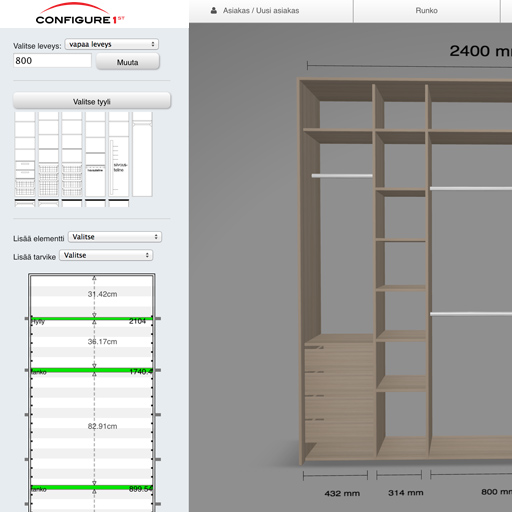 Define interior style, middle walls and places
Set interior unit style from a preset
Choose and place shelves baskets and other accessories
Alerts if non functional design selected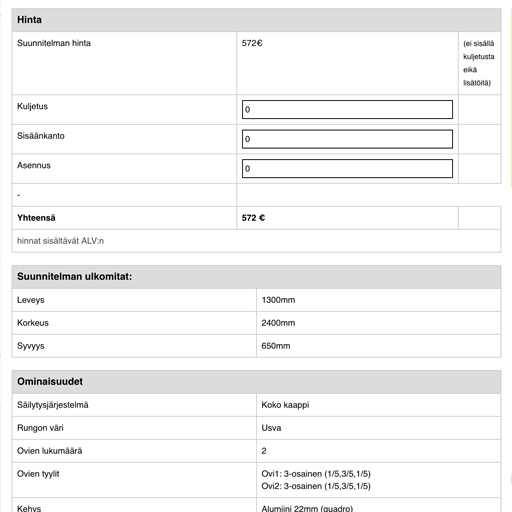 Order form
Automated delivery date calculator
Automated delivery price calculator(from factory to customer)
Detailed BOM and structural 2D images + 3D visualization
Send as an order or save as an offer
BOXX

2018 Ideal keittiöt Ltd. launched a new product line for sliding door closets and interior sliding doors – BOXX. We provided design tools for the resales network with direct integration to factory production pipeline with detailed BOM including exact pricing and material calculation. http://boxx.fi/kaapit/

Kalustetukku, Charmia

Charmia uses Closet design tool to design Sliding door closets on resales locations.

Inaria

Inaria lets customers to design their own sliding door closets online with a simplified Closet design tool.

Finnmirror

Finnmirror launched Closet design tool for resellers abroad and for construction companies.